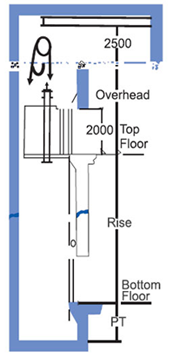 V3F Advantages :
Jerk less starting and stopping are achieved irrespective of load and precise leveling accuracy.
Stopping of Elevator is done by perfect electrical breaking unit for minimizing the mechanical wear and tear, maintenance free performance forever.
Due to smooth acceleration and declaration, There is less wear and tear in mechanical parts.
Higher starting torque helps in no motor overheating, high energy saving by lower starting current lower energy consumption and high power factor.
Different Parameters like current, torques, speed, acceleration and declaration time can be easily viewed, monitored and controlled on interactive panels.